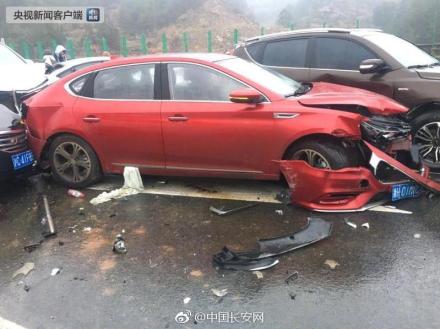 Five people died and another four were injured after a 23-vehicle pile up on a highway bridge in Yuexi county of East China's Anhui province on Sunday morning, according to local traffic police.
Among the dead, four were standing on the edge of the bridge following the crashes, afraid of being hit by other vehicles, but they accidentally slipped off the bridge as the roadway had become too icy, police said in an afternoon press release.
The crashes occurred at about 5 am, on a highway leading from Wuhan, capital of Central China's Hubei province, to the county on Sunday morning, police said. Traffic flow wasn't restored until noon.