On January 3, the 22nd Anhui Photography Art Exhibition, co-sponsored by the Anhui Federation of Literary and Art Circles and the Anhui Photographers Association, was officially exhibited at Hefei Contemporary Art Museum in Hechai 1972 Cultural and Creative Park.
Anhui Photography Art Exhibition is a provincial-level photography exhibition with the largest scale, the most extensive influence, the most participating authors, and the highest professional level in Anhui province. It has been successfully held for 21 sessions.
This exhibition has received more than 18,000 submissions from nearly 2,000 authors in Anhui province.
After several rounds of evaluation by experts inside and outside the province, 299 works were selected for the exhibition.
Among them, four pieces of works from Anhui New Media Group were selected for this exhibition, including three photographs "Working hard at night," "National Intangible Cultural Heritage Dashao Snake Lantern," "Producing China's first recombinant COVID-19 vaccine" and a multimedia work "Beautiful Anhui in battle against pandemic."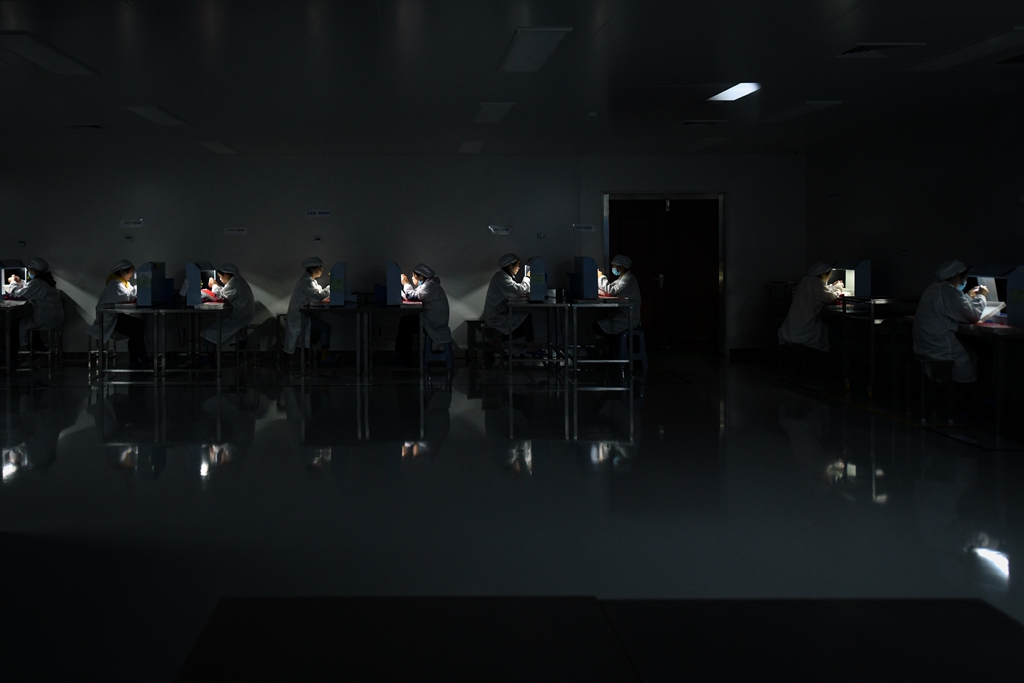 Exhibited work "Producing China's first recombinant COVID-19 vaccine(《全国首款重组新冠疫苗生产忙》)" submitted by Anhui New Media Group
Exhibited work "Working hard at night(《深夜鏖战》)" submitted by Anhui New Media Group

Exhibited work by Yang Yang
Exhibited work by Lv Zhongping
Exhibited work by Wang Shibao
Exhibited work by Huang Bin

Exhibited work by Luo Xianyang
Exhibited work by Zuo Xuechang
Reported by Liu Yucai

Edited and translated by Zheng Chen