On Sep 20, 2022 World Manufacturing Convention opened in Hefei, and many high-tech star exhibits were unveiled. Let's take a look!
"Zhan Hong" emergency command aircraft
China's first manned fixed-wing "emergency command aircraft" was jointly developed by CETC Wuhu Diamond Aircraft Manufacture Co., Ltd and the Ministry of Emergency Management Big Data Center.
Based on the "Made in Anhui" DA42 aircraft two-engine four-seater platform. It can be equipped with command devices, aerial cameras, electro-optical devices, satellite communications devices, and other equipment.
"Dongfanghong" Driverless tractor
It is developed by YTO Group, suitable for rotary tillage, plowing, etc. It has the functions of automatic control of engine speed, intuitive shifting, automatic obstacle avoidance, remote start, remote shutdown, and so on.
iFLYTEK Acoustic Imager
An integrated handheld device independently developed by iFLYTEK.
The device can perform large-area rapid scanning in a non-contact way and quickly locate electricity leakage, gas leakage, and abnormal noise points of the equipment.
Lenovo Daystar quadruped robot
This robot is competent in different terrains and will reduce inspection costs and improve management efficiency.
Unmanned Bus
Developed by Datang Gaohong Smart Tech, the pure electric self-driving bus can carry 11 people at the same time.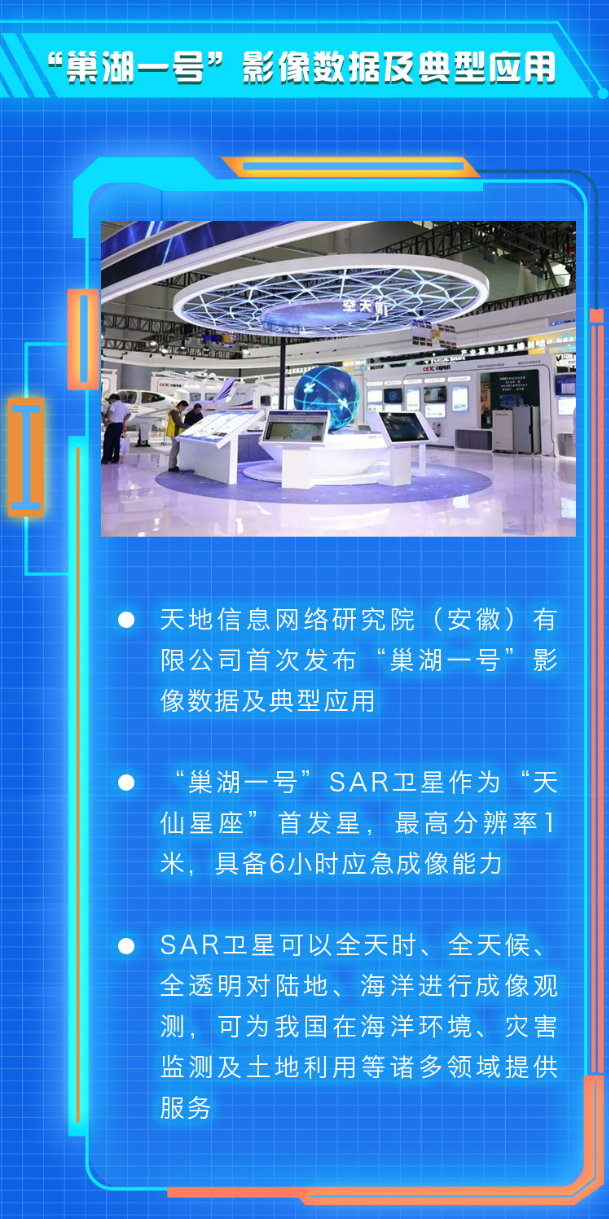 Chaohu No.1 Image data and its application
Chaohu No.1 SAR satellite can observe the land and ocean at all times and provide assistance in environmental protection, disaster monitoring, etc.
3D Printed NEV XEV-YOYO
XEV-YOYO has achieved personalized custom design and mass production of 3D printing on almost all covering parts, such as the front face and door panel. Its vehicle architecture, including chassis, electronic system, and suspension system, has also been independently developed.
Unmanned Road Washing Vehicle
This vehicle is developed by IDRIVERPLUS.
Integrated with laser radar, camera, ultrasonic radar, and other sensors, it can automatically drive, plan the path, and identify obstacles.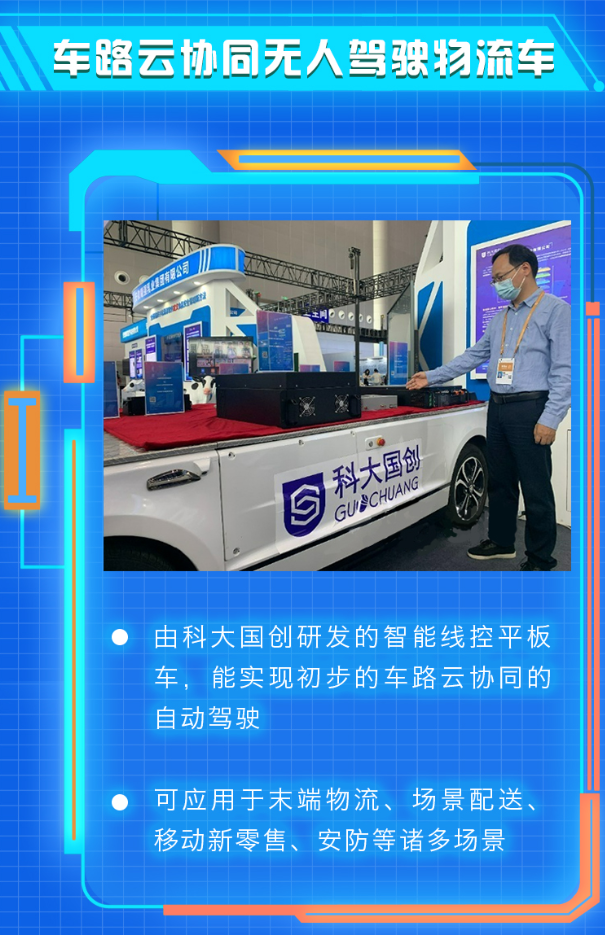 Unmanned logistical vehicle
Developed by Guochuang, the self-driving vehicle can be used in logistics, New Retail, security, and other scenarios.
Automotive grade solid laser radar CK128
Developed by ISURESTAR, the radar can be used in advanced assisted driving and medium and high-speed autonomous driving.
Sourse: Anhuinews, Hefei Daily, AHwang, People's Daily Anhui channel etc.
Edited and translated by Zheng Chen