On June 21st, the first event of the 15th Anhui Provincial Games—the Group A competition of youth handball, kicked off at the Chuzhou International Handball Stadium and officially started the 15th Provincial Games.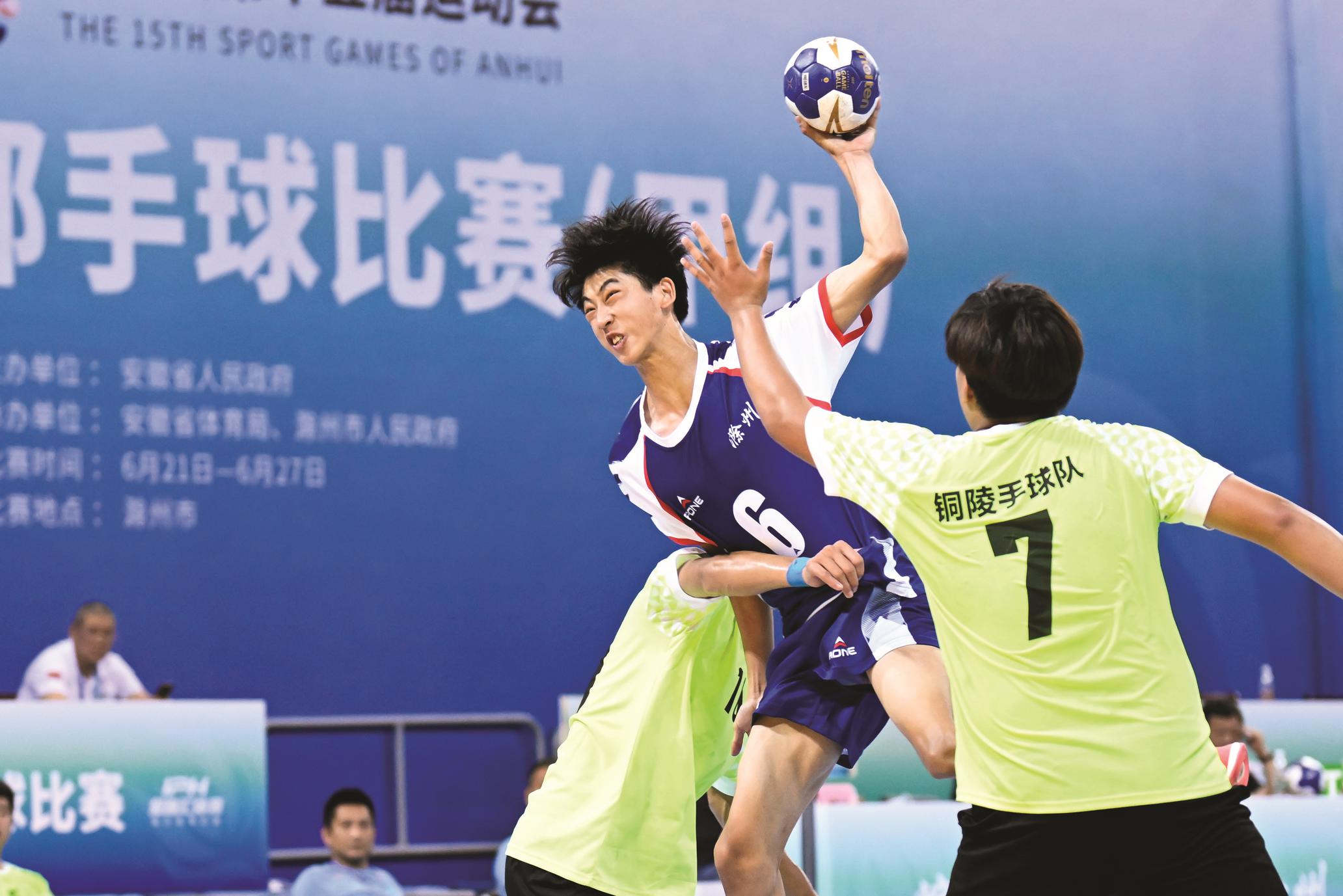 This year's Provincial Games is hosted by the People's Government of Anhui Province and undertaken by the Sport Administration of Anhui Province and the People's Government of Chuzhou. There are 49 major events and 1,232 small events, with an estimated number of participants exceeding 30,000. The newly added Olympic sports such as roller skating and breakdancing have injected new vitality into the Provincial Games.
The youth handball competition, which is the first to start, is divided into three groups: A, B, and C. More than 1,300 athletes from the representative teams of cities across Anhui will compete fiercely. Among them, 18 teams with 362 participants in Group A will compete for 7 days.
Chuzhou City has carefully organized, planned, and deployed various preparatory work such as accommodation, transportation, security, epidemic prevention and control, volunteer services, etc., in an effort to provide first-class protection and services for this competition.