Ankai Best K7 and A6 Buses Arrived in Kashi for Operation

Pub Date:19-03-13 16:34 Source:http://www.chinabuses.org
Kashi is located at the southwest in Xinjiang Urgur Autonomous Region. As the first economic special zone in interior China, it boasts a long history and a unique cultural heritage. Bordering Afghanistan, Pakistan and Tajikistan, Kashi also serves as the connecting point between China and West Asian Economic Belt.
In recent years, Kaishi has witnessed a huge economic boom, attracting tens of thousands of travelers from all across China. To meet the fast growing demand for travel services, a batch of Best K7 and A6 travel coaches made by Ankai arrived in Kashi on March 1. They are set to further improving the city's passenger transportation capacity and providing safer and faster travel services for tourists.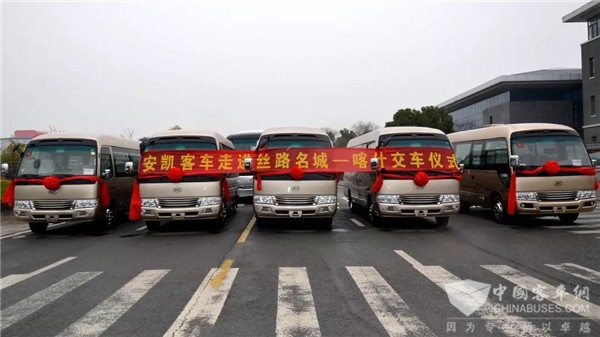 Related News