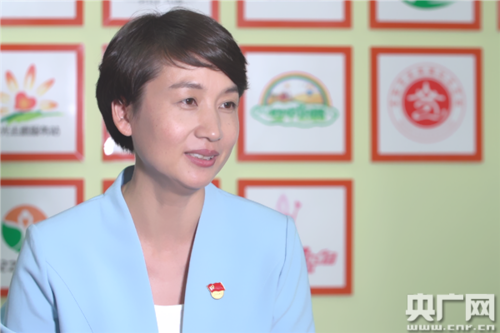 Shu Hongying [Cnr.cn]
Binhu Shiji Community in Hefei, capital city of east China's Anhui Province is famous for its large population of nearly 180,000 residents.
The new super-community, under the leadership of Shu Hongying, Secretary of the local Communist Party Committee, has received some 14 national-level awards in the past five years.
Faced with the immense size of the population, Shu set up two priorities after taking up her work: fulfilling people's needs and consolidating Party construction at the grassroots-level.
She led Party efforts to build organizations online, in residential buildings and markets in an effort to respond to people's needs in a timely manner.
Shu also gave and sent the book Hongse Jiashu, selected from the personal letters of older-generation Chinese revolutionists, to all Party members in the region.
She also invited social workers and outstanding local residents to get involved in community governance, and built the first Community Governance Academy to help them learn more about community-affairs-related knowledge and skills.
As a grassroots delegate, Shu recently attended the 19th National Congress of Communist Party of China (CPC).