Recently, Ankai broke the news that it secured an order of 20 units 10.5-meter LNG city buses from Mexico.
Geographically adjacent to the U.S.A., Mexico used to import vehicles from US and Europe. Despite this, Ankai has not been daunted by the international competitive brands. In addition, blessed with rich natural gas, the country is an ideal place for running buses powered by natural gas. Considering all above, Ankai rolled out LNG city buses meeting Euro V emission standards particularly for Mexican market, helping the country combat increasingly severe air pollution.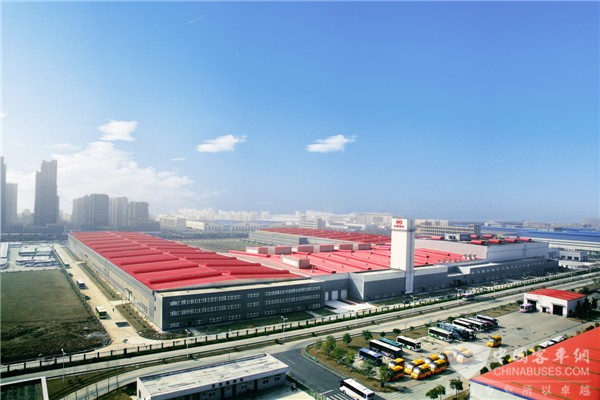 This year marks the 45th anniversary of the founding of Sino-Mexico diplomatic relations. At this historical moment, China and Mexico have both agreed to strengthen cooperation in the construction of infrastructure and public transport.
Grasping this unprecedented opportunity, Ankai is committed to further strengthen its global presence, providing high-quality vehicles for its international customers. So far, it has become one of the leading bus brands in Myanmar, Saudi Arabia, and Mexico, projecting a more formidable China bus brand in the global market. As early as 2010, 11 units Ankai luxury double-deckers were exported to the US market. In 2015, Ankai double-deckers, meeting EPA13 Emission Standards, were shipped to USA and Dubai for operation, gaining wide recognition.