Several students from Anqing Normal University in East China's Anhui province are seeking their fortune by starting business at the university.
Most of these young entrepreneurs are still students, but part of them has already graduated. Girls mostly engage in sectors like fashion designing, flower business and photographs and the guys usually choose catering, hospitality and other sectors.
Hospitality
Three students Jia Zhoulin, Gong Tian and Yang He started their hotel business in October 2013. They are in their senior year at the university.
Now they have have opened three branches in East China's Anhui province, and the monthly income of the three hotels reaches more than 30,000 yuan ($4,847).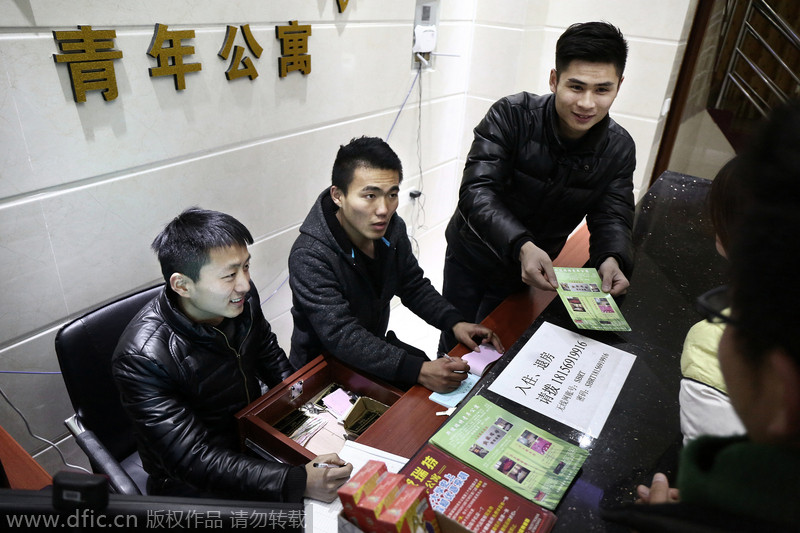 Jia Zhoulin, left, Gong Tian, second from left, and Yang He, third from left, at one of their hotels in Anqing city, East China's Anhui province, Dec 5, 2014. [Photo/IC]
Fitness
Liu Guoyun majored in physical education in the university and graduated in June.
He began working as a fitness instructor in September 2011. He owns five fitness centers for students and a fast-food restaurant in Anhui province. The annual income totals 150,000 to 20,000 yuan.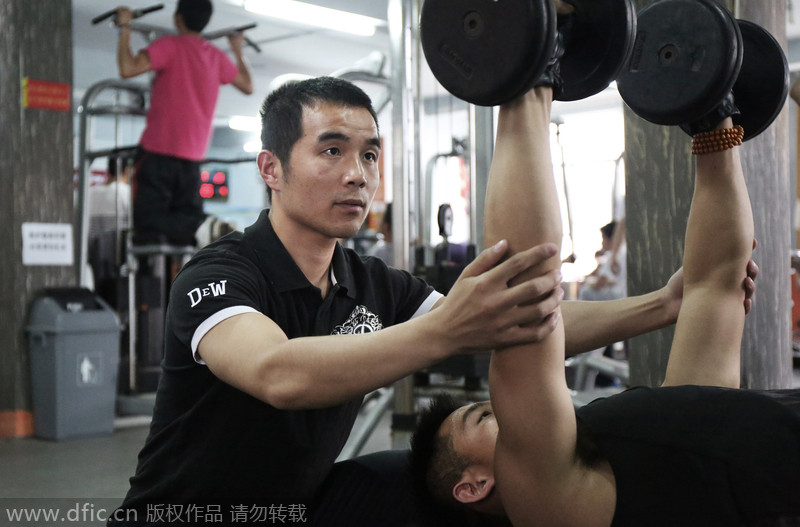 Liu Guoyun helps a student exercise in a fitness center in Anqing city, East China's Anhui province, April 17, 2014. [Photo/IC]