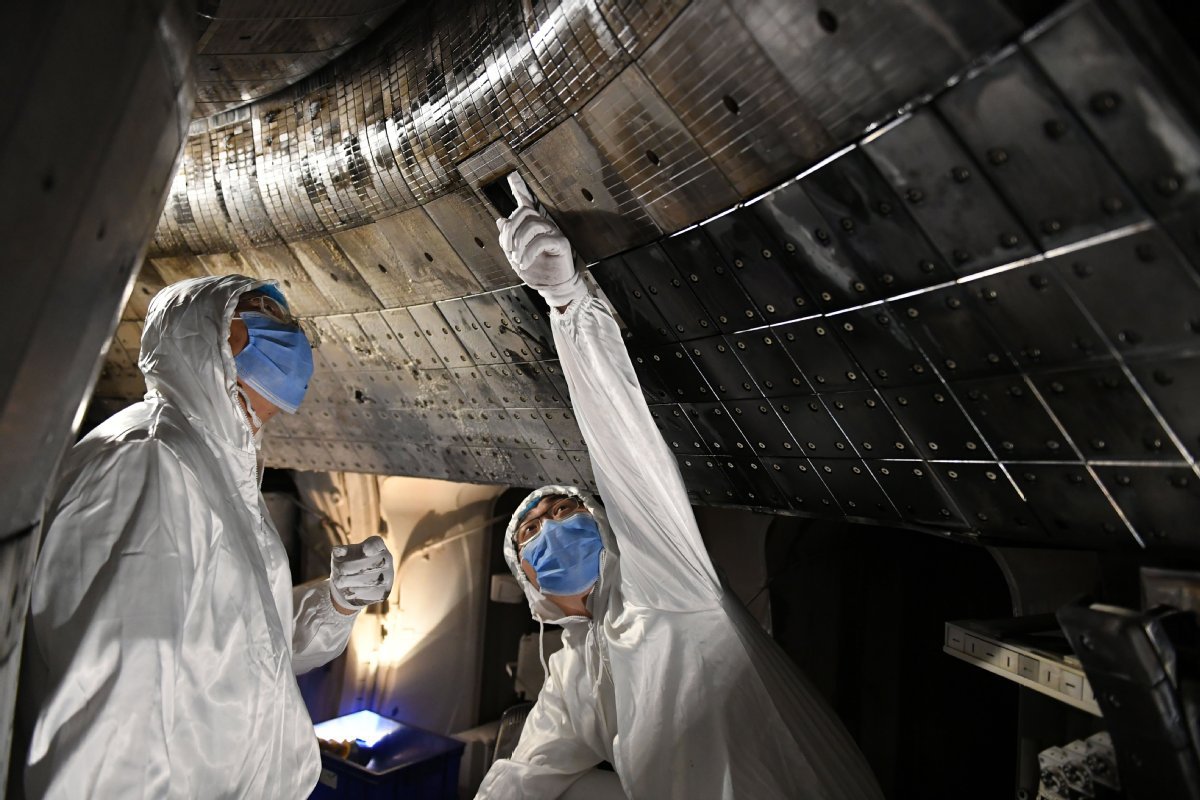 Scientists check the Experimental Advanced Superconducting Tokamak research facilities after an experiment at the Hefei Institutes of Physical Science under the Chinese Academy of Sciences. [Photo/Xinhua]
Around 100 scientific research scholars at the Institute of Nuclear Energy Safety Technology, Chinese Academy of Sciences, in Hefei, capital of Anhui province, resigned in June, raising eyebrows online about the sudden large-scale brain drain.
Reports said that those who quit were young permanent researchers, many of them holding a doctorate's degree and enjoying housing provided by the institute.
Although the authorities saw nothing amiss in the large-scale resignations, describing them as mere cases of job-hopping, such large-scale brain drain can hardly be considered "normal".
Some netizens said the resignations were a fallout of a friction between the institute and its superior administrator, the Hefei Institute of Physical Science, Chinese Academy of Sciences, over changing of security personnel at the institute. However, that is more likely to be the proverbial last straw than the real reason why so many researchers put in their papers.
That most young researchers have joined technological enterprises after resigning indicates a problem with the institute's research environment. In recent years, the institute has failed to successfully apply for large research projects. Not surprisingly, the number of researchers dipped from 500 in the past to 200 last year; there are just 100 researchers left now. Although most enterprises pay way better than research institutes, young researchers prefer research institutes because of the scope and environment for research. It is only when the environment is damaged that researchers look elsewhere.
Whatever the real reason for the large-scale resignations, the institute should realize there is a problem with its talent management strategy and make efforts to undo the same.