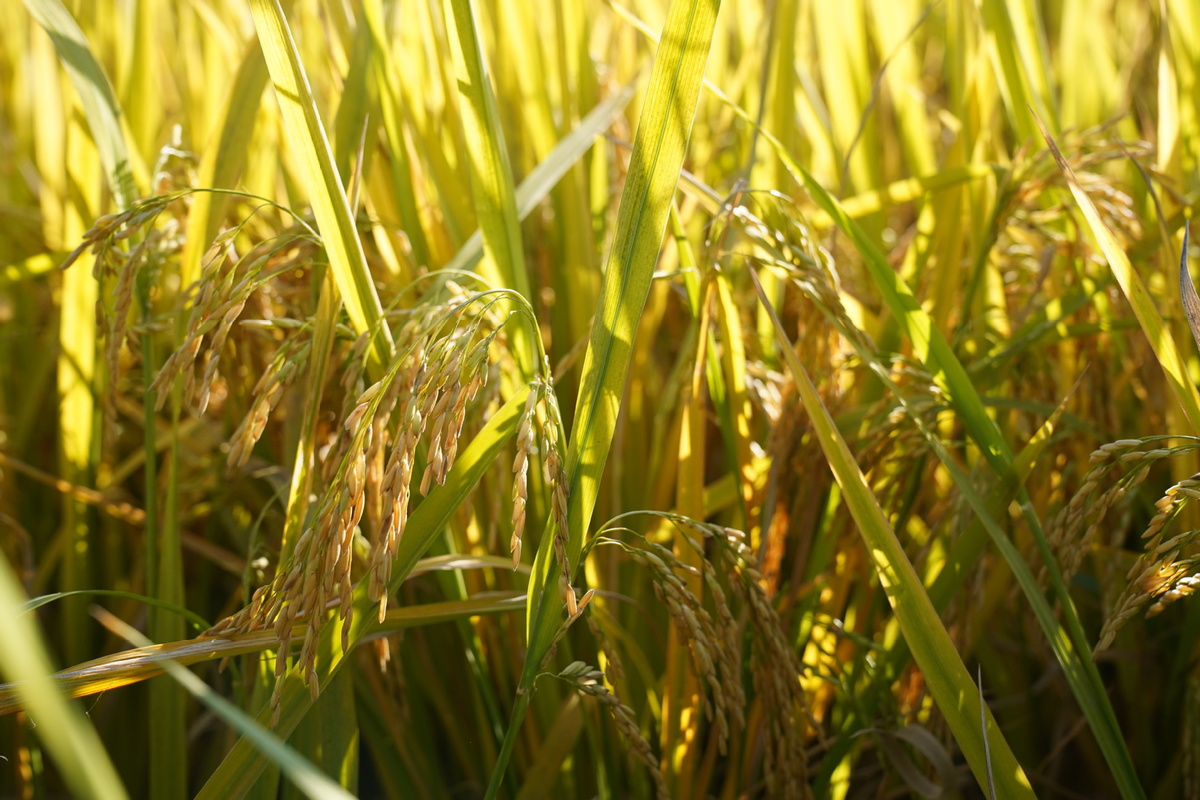 China achieved record grain output of nearly 683 million metric tons last year
China will keep ensuring its national food security and beef up its ability to deal with uncertainties related to socioeconomic development, a senior official said on the sidelines of the ongoing 20th National Congress of the Communist Party of China.
Cong Liang, director of the National Food and Strategic Reserves Administration, said China's ability to ensure its national food security continues to improve, with grain output reaching a record high of nearly 683 million metric tons last year.
"The grain reserve network has been further improved, effectively playing a key role in maintaining the bottom line, stabilizing expectations and ensuring security," he said on Monday at a news conference held at the press center of the congress.
National warehouses have an intact storage capacity of 700 million tons. The network consists of 6,000 grain processing enterprises, 53,000 supply stations and other facilities that can be tapped into in case of major natural disasters or public emergencies.
While the international grain market is battling increasing food and grain price fluctuations, China's food supply is stable, abundant and able to meet consumer demand.
"With good grain conditions, we have managed to hold our rice bowls firmly in the hands of Chinese people and those bowls are mainly filled with Chinese food," Cong said.
The per capita grain for Chinese people has hit 483.5 kilograms, far above the warning line of food security, which is set to 400 kg by the Food and Agriculture Organization of the United Nations.
The area of arable land in the country covers 128 million hectares, among which 71 million hectares are designated as production areas for grain and key agricultural products. Sixty million hectares of high-quality farmland have been developed.
Cong stressed the importance of land and technology in tapping the potential of grain production. Stringent measures should be taken to protect farmland and maintain the bottom line of 120 million hectares.
Local authorities are being urged to develop more efficient and water-saving irrigation and to keep developing high-quality farmland with stable yields.
China will increase research and development in technologies such as green storage, efficient logistics, and grain and oil processing to continuously inject new momentum into food security, Cong said.
"Multiple measures are expected to be taken to stabilize and increase production, and keep the annual grain output above 650 million tons," he said.
China will also enhance its reserve capacity and optimize the structure of reserves so that key produce can be prepared and stored well, made available for deployment and utilized at critical times, he said.
He added that China will improve the adjustment mechanism of its national reserve market to ensure the supply and price of bulk commodities, and maintain the security and stability of the supply of primary products.
To reduce food loss, smart harvesting equipment and green storing techniques should be promoted, Cong said.