Two technicians check power transmission facilities in Guquan convertor station in Xuancheng, Anhui province, Oct 9, 2022. [Photo/Xinhua]
Over 700 power maintenance workers have completed overhaul to the world's longest and most powerful ultra-high voltage power line - Changji-Guquan ultra-high voltage direct current transmission line, which has set a solid foundation for the safe and stable operation of the power grid.
The power line stretches fromXinjiang Uygur autonomous region to East China's Anhui province, the total transmission capacity of the project increased to 16.4 million kilowatts in 2021.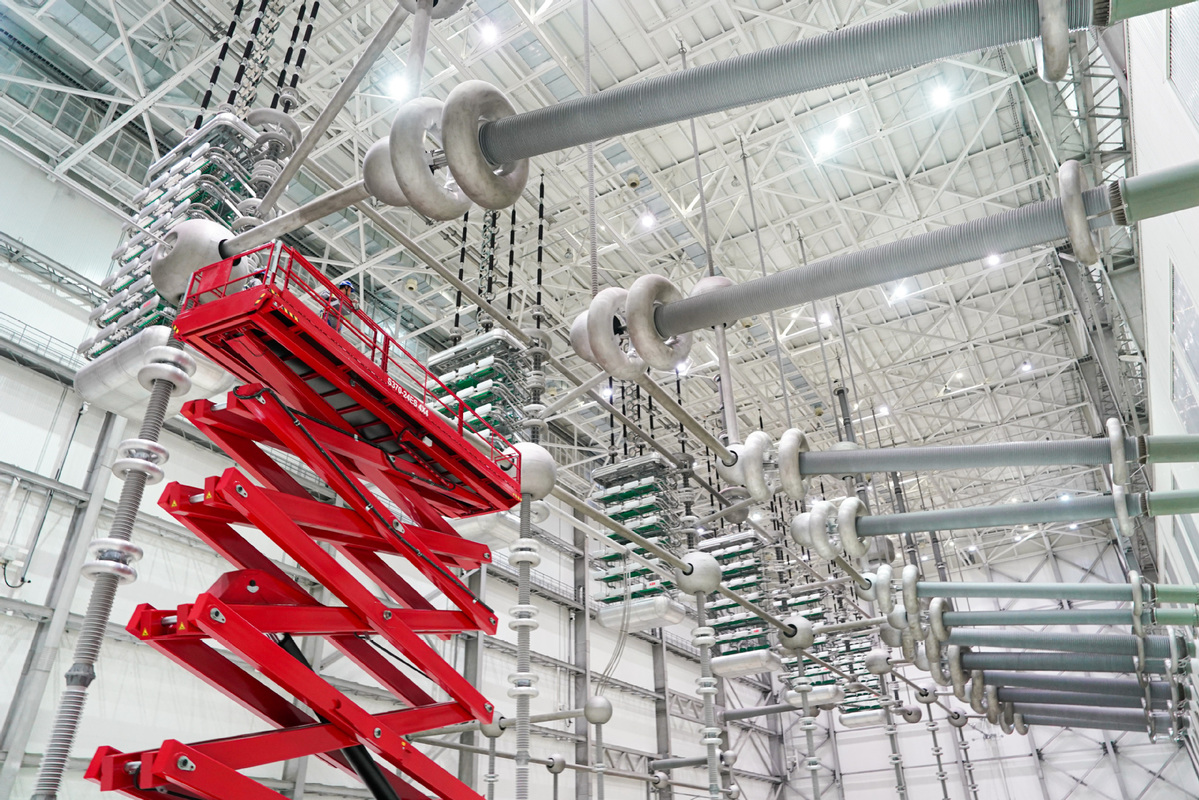 Photo shows the interior of the Guquan convertor station in Xuancheng, Anhui province, Oct 9, 2022. [Photo/Xinhua]
A technician checks power transmission facilities in Guquan convertor station in Xuancheng, Anhui province, Oct 9, 2022. [Photo/Xinhua]
Technicians check power transmission facilities in Guquan convertor station in Xuancheng, Anhui province, Oct 9, 2022. [Photo/Xinhua]
Two technicians check power transmission facilities in Guquan convertor station in Xuancheng, Anhui province, Oct 9, 2022. [Photo/Xinhua]
A technician checks power transmission facilities in Guquan convertor station in Xuancheng, Anhui province, Oct 9, 2022. [Photo/Xinhua]