Chen Ran dries dyed textiles at her workshop in Yixian county, East China's Anhui province, on June 30, 2020. [Photo/Xinhua]
Chen Ran is a member of the post-1990 generation from Southwest China's Sichuan province. After graduating from university, Chen fell in love with handmade dyed textiles and opened her own workshop in 2017.
Her workshop offers demonstration classes to create a better customer experience and has received more than 100,000 tourists over the past three years. "I hope more young people can learn more about this craft through my efforts, so it can touch more people's lives."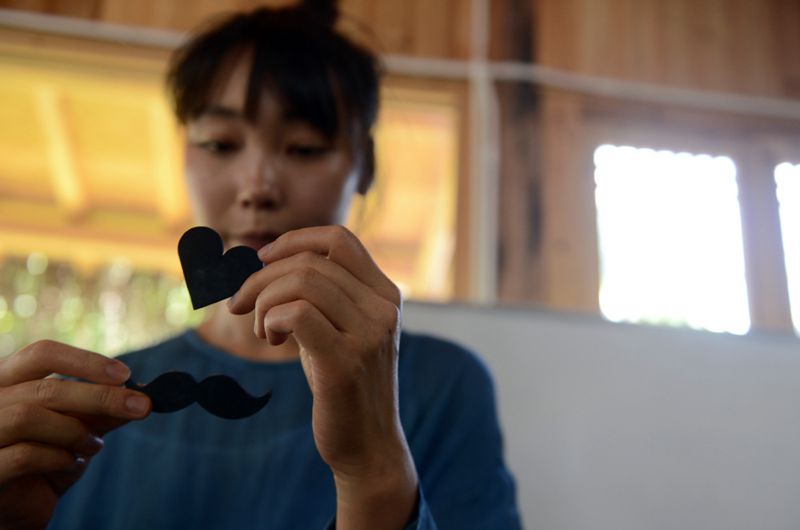 Chen Ran selects dyeing tools at her workshop. [Photo/Xinhua]
Chen Ran makes dyestuff at her workshop. [Photo/Xinhua]
Chen Ran prepares textiles at her workshop. [Photo/Xinhua]
Chen Ran dries dyed textiles at her workshop. [Photo/Xinhua]
Chen Ran selects dyeing tools at her workshop. [Photo/Xinhua]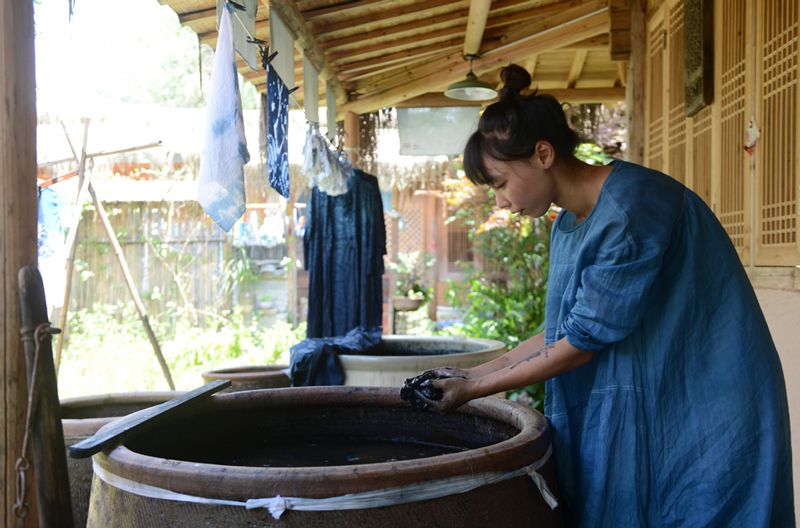 Chen Ran makes dyestuff at her workshop. [Photo/Xinhua]
Chen Ran shows dyed textiles at her workshop. [Photo/Xinhua]